Tango stars Carolina Zokalski & Diego Di Falco return this (and every!) month to DGS for Pa' Milonguear! guided practicas.
We are so lucky to hav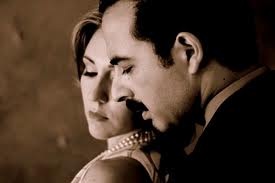 e such talented dancers and experienced teachers as part of our extended studio family, and we hope you can join them for a serious evening of tango.  Carolina and Diego have toured all over the world and danced on Broadway with the hit show Broadway Tango, and appeared in the PBS special Tango Magic.  Take advantage, dear students, of the wealth of knowledge to be gained in these practicas!  And make sure you check out their website for more information, videos, and other upcoming events.
Next event will be held on Saturday, August 11th.  Class from 7-8pm: Embellishments. Guided practica from 8-10:30.  $25 class & practica/$15 practica only.
See you on the dance floor!